THOUSANDS of games on your HDTV
Play thousands of retro games on your HDTV with our Odroid 64 Retro console with our massive 1TB internal hard drive.

Plug 'n' play
Just plug in the HDMI and power cables and away you go.

easy to use
Our user friendly interface is a doddle to use.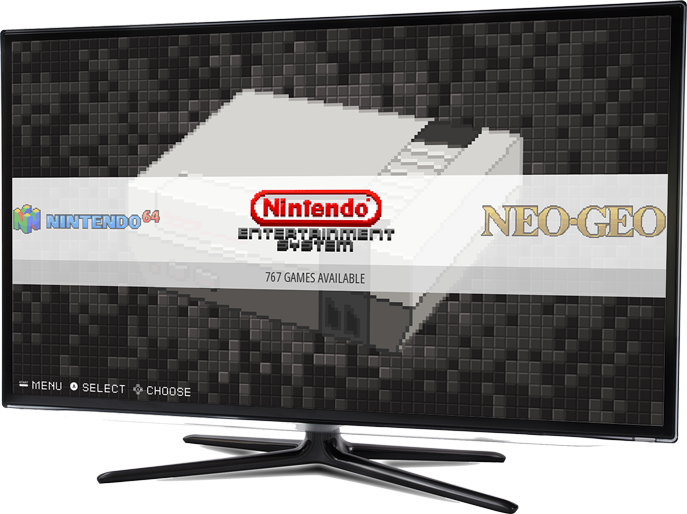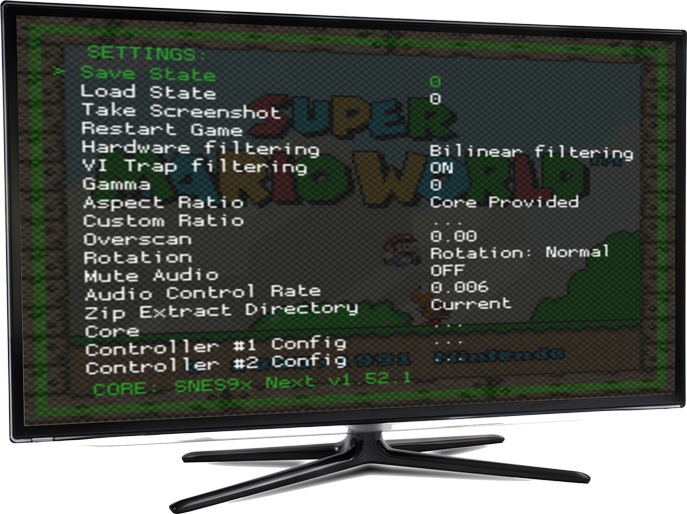 Save your progress
Enjoy games like never before with the ability to save state at any point rather than searching for that illusive checkpoint.

Auto save/load
Auto save upon quit and auto reload the save when you play the game again.

10 slots per game
Save up to 10 slots per game using button combinations on your controller or via the UI.
Dreamcast only has built-in save functionality, no save states or auto save. PSP has 5 slots per game and no auto save. N64 has auto load/save disabled.
15,000+ games on 37 systems
We have a massive library of games from Atari and NES all the way to Nintendo 64, Dreamcast and PlayStation 1 – not forgetting all the goodness inbetween. Now including Sega Saturn, Sega Naomi, Atomiswave and more!

Up to 4 players
Play with all the family with up to 4 players on supported games and systems.

Quality Controllers
Excellent quality controllers. You get 2 as standard.

Mini LCD Screen
Our mini LCD screen shows artwork of the game you're playing and more.

Professional Manual
Our professional printed manual offers help and also game ideas for each system.

Excellent Support
We pride ourselves on support, check our 5 star reviews on Facebook.

Free Delivery
Free UK tracked delivery as standard, with upgrades availible to get it even faster.
Reviews
We at Retrocade have developed and sold a number of retro consoles, we are a name you can trust. Our reviews are on our Facebook page for all to see.
Best Christmas present ever! I got the ultimate console, well worth the money. The fact that you can play games like Mario and sonic with the option to save and load at any point in the game is a huge plus. I also like that there's a little picture with descriptions next to each game.Customer service is 2nd to none, very helpful and quick to respond to questions.Would recommend to anyone
Paul Smith
I ordered a custom build with all the consoles and many joysticks and controllers to get the full retro feel. Have to say the product is fantastic, the menus are easy and the instructions are very well written to help guide you through. What I really like the most is the informative way they have been with me from purchase and even after, this service alone is worth any extra you may see from others selling similar, very responsive and helpful, been a great service.
Gavin Griffiths
Well, what can I say! This piece of kit is amazing. I bought the ultimate addition, and going through the games, I know this is going to keep me busy for a very long time.
Tried a few games already, and they all look great, with no problems at all.
Great customer service too, but to be honest, it is pretty much straight forward.
Highly recommend this little machine.
Morrison Art
Order Now
What's included?
– Odroid 64 console with LCD screen.
– 2 wired controllers.
– Professional Manual.
– FREE support and 1 year warranty.
– FREE UK delivery.